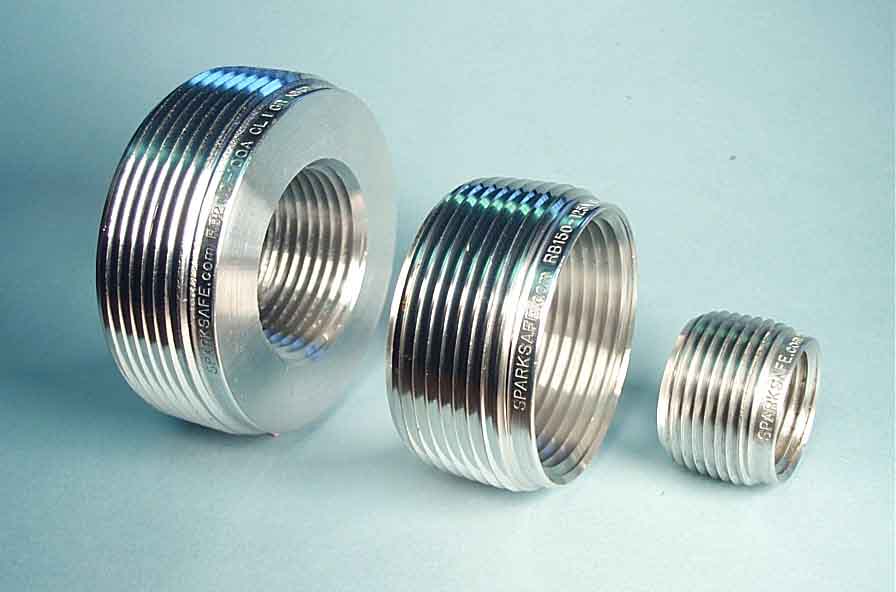 Explosion-Proof Reducing Bushings
Our Reducing Bushings feature a standardized design across the entire size range. We have placed the identification ring on the large end of bushing. This area can be used as a gripping surface to remove the bushing after it has been installed.
Our bushings are UL listed and CSA certified. They are made in the USA!